<![if !vml]>

<![endif]>
Issue 6 | 27 October 2021
Study Overview
The TRACK trial will evaluate whether a small dose of rivaroxaban, a blood-thinning medication, would reduce cardiovascular death or major cardiovascular events in patients with advanced stages of chronic kidney disease.
<![if !vml]>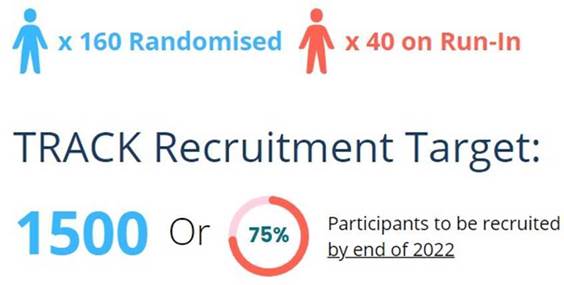 <![endif]>
Recruitment and Country Updates

To remain up to date on site status, visit https://www.tracktrial.org/participating-sites/
All figures are as of 25 Oct 2021. Only sites with participants on run-in or randomised have been included.
<![if !vml]>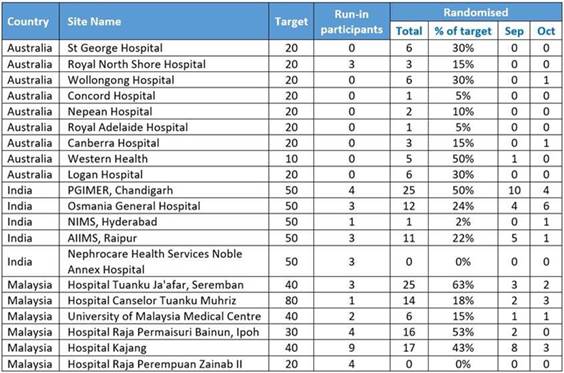 <![endif]>
<![if !vml]>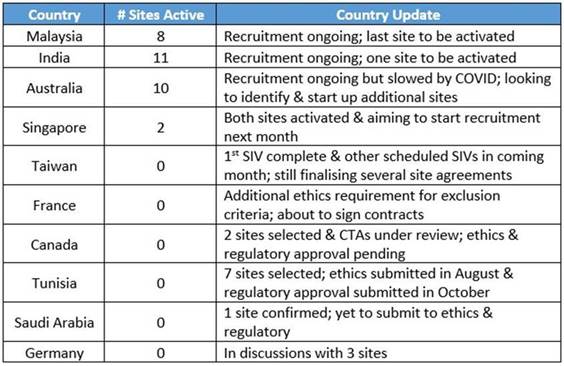 <![endif]>
1. Missing Data in Study Medication Log
We have noticed that many sites are not completing the Study Medical Log (SML). The SML should be completed for any and all participants who become randomised (and therefore taking study medication) and is not limited to stopped medications only.

Instructions for completion:
1.The SML is to document study medication after randomisation date ONLY. No run-in medication should be documented in the SML.

2. If study medication is actively discontinued, enter the stop date for the current entry and then if restarted, enter a new entry in the next row.
Note: Active discontinuation of study medication does not include occasional missed doses. It refers to a decision made by the participant/doctor to stop the treatment.
2. Extended Run-in Phase
Whilst we strongly advise that sites adhere to the 14-30 day run-in period, we understand that there may be exceptional circumstances whereby the site or participant is unable to schedule or attend the Randomisation visit within the specified visit window. In these situations, randomisation can still occur in the IBM database, however, a protocol deviation should be reported.
3. Meetings
Since the last study update, we've had the Global Steering Committee (GSC) Meeting and Investigator Meetings (IM) for India and Australia. We had constructive discussions and ideas regarding participant recruitment.

India IM: Offer the TRACK trial to every patient who comes in for a consultation. They also have the PI available if patients have questions.

Australia IM: Aim to get recruitment momentum back once COVID crisis eases. Would also be helpful if the PI speaks directly to potential patients, even if they are not the PIís patient.
For any site staff who wish to train/practice data entry for the study, please visit the TRACK Training IBM Database.
Reminder that upon signing in, please remember to untick the 'Show Live Studies' checkbox so that the 'TRACK Training' database can appear.
<![if !vml]>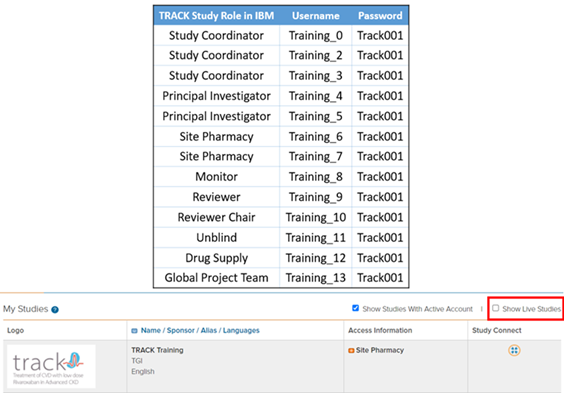 <![endif]>
<![if !vml]>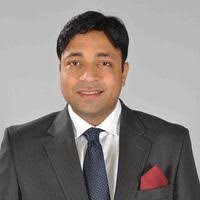 <![endif]>
Name: Dr. Raja Ramachandran
Role: TRACK India National Lead
Location: Chandigarh, India
About: Dr. Ramachandran completed his DM Nephrology in PGIMER, Chandigarh. He is currently working as Assistant Professor in Department of Nephrology PGIMER, Chandigarh. His research specialisation includes primary glomerular disease including adult minimal change disease, focal segmental glomerulosclerosis, idiopathic membranous glomerulonephritis, membranoproliferative glomerulonephritis, C3 glomerulopathy, and atypical hemolytic syndrome.
<![if !vml]>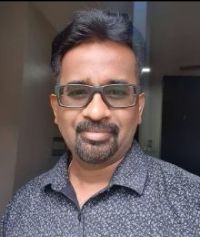 <![endif]>
Name: Dr. Sridhar Ramanaidu
Role: TRACK Principal Investigator; Consultant Nephrologist
Location: Ipoh, Malaysia
About: Dr. Ramanaidu joined service in the Ministry of Health Malaysia as a Medical Officer in 2001 after completing studies in India. He graduated as an Internal Medicine Specialist in University Malaya in 2010 and subsequently pursued sub-specialisation in nephrology and graduated in 2015. He has been working in Hospital Raja Permaisuri Bainun Ipoh as a Consultant Nephrologist ever since. His special interest is in General Nephrology and dialysis.
"I work along with 3 other dedicated nephrologists and our good team work made us achieve high recruitment numbers not only in this study but other ongoing studies as well."
<![if !vml]>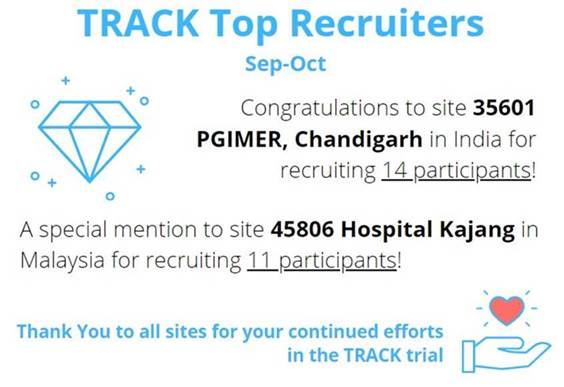 <![endif]>
<![if !vml]>

<![endif]>